What to Expect at Ludwig Chiropractic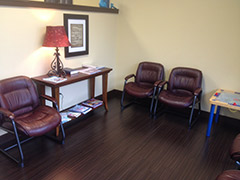 We understand that many people are a little nervous when they see a doctor and sometimes this is the first time they have come to a chiropractic office. From the time you first call our office or walk in the door to make an appointment or maybe just ask some questions, our warm and helpful staff are eager to assist you.
The initial phone call and first visit involves the usual paperwork and establishes if this is an auto accident, on the job injury, or a new or chronic health condition. Once the paperwork is completed you are taken back to the exam and consultation room to discuss you health concerns with the doctor.
When the doctor meets with you he will go over your current problems and also your health history. All exam procedures and tests will be explained before they are performed and any questions answered.
Call your Bonney Lake chiropractor to schedule your appointment.
---
New Patient Center | (253) 735-0123