Are You Struggling With Infertility?
Find Your Hope in Natural Chiropractic Care
If you are reading this, chances are that you or someone very dear to you is dealing with this very problem. Over the years, we've seen hopeful couples just like yourselves come to us feeling like they're out of options.
Bonney Lake chiropractor, Dr. Alan Ludwig is here to help you experience the hope and health you deserve. By crafting focused, natural spinal adjustments for your needs, we're able to reduce nervous system interference and better prepare your body for motherhood.
The body knows how to heal itself. Sometimes there's just something impeding the process.
Reduce Stress, Empower Your Body
Stress and infertility form a vicious cycle. Infertility results in stress and stress prevents conception, leading to infertility. Years of trying to conceive can bring immense emotional, mental and physical stress to your body—and that only makes matters worse. In fact, some fertility experts and medical specialists believe that stress may be a cause or contributing factor in up to 30% of all infertility cases.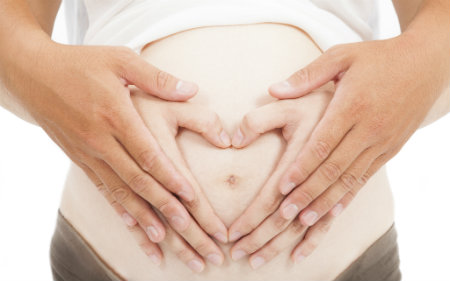 With natural chiropractic care, we're able to help restore your body to a balanced state that helps it better accommodate and process stress. When this is achieved, your body is functioning how it was designed to, naturally.
Reducing the amount of stress your body is experiencing can help it put more effort into preparing for the greatest gift of all – your bundle of joy.
Years of Experience Helping People Just Like You
For more than three decades, Dr. Ludwig has been helping patients of all walks of life experience better health and reduced stress — how much more important for those looking forward to becoming parents.
Our chiropractic approach is much different than that of medicine. We will perform a chiropractic examination of your spine and nervous system followed by a Stress Response Evaluation to determine how your body responds to stress and how well it recovers.
With the information from the exam and the SRE, we can recommend a period of chiropractic care and share stress relieving tools and techniques to use at home to help even more.
Dr. Ludwig believes in taking a caring, empathetic approach to your care that's always unique to the specific patient. Care with us is never 'pushy' or invasive in nature—our goal is to simply help you achieve yours.
Discover How We Can Help at Your Free Consultation
Can I guarantee that you will become pregnant after you begin care with us? Absolutely not! However, I can tell you we have had couples become pregnant whom were unable to before. If you'd like to learn more about how natural chiropractic care may help, please contact us to book your no-cost, no obligation consultation today.
Learn more about stress and infertility >>

Our Convenient Bonney Lake Location
We're located in Bonney Lake Center where the old Albertsons used to be and just across the street from Lowes.
---
Ludwig Chiropractic | Chiropractor in Bonney Lake | (253) 735-0123