Chiropractor Bonney Lake for Wellness: Ludwig Chiropractic
Serving the Bonney Lake, Lake Tapps, Buckley and Sumner areas for over 35 years!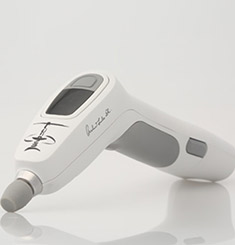 Chiropractic offers natural relief of chronic pain, headaches, disc disorders, personal injury cases, and so much more! Chiropractors help newborns, infants, teenagers, adults and seniors.
Our office uses one of the most gentle techniques in chiropractic known as the Activator Method®. It involves No 'Popping', 'Crunching', or 'Cracking'. It is one of the most widely researched and effective chiropractic techniques." (Click to See Video)  Dr. Alan Ludwig
Is a Spinal Misalignment the Cause of your Symptoms?
Almost everyone knows you can see a Chiropractor for back and neck pain, but did you know they can help with other conditions as well?  Here are just a few common ailments that can be treated with all-natural, safe Chiropractic care:
Digestive Conditions such as Heartburn, Acid Reflux, and IBS
Reproductive Issues
Ear and Sinus Infections
Immune System Imbalances
And Many More!
To find out how Chiropractic can help you, call your chiropractor Bonney Lake today – (253) 735-0123
Stress Response Evaluation
Ludwig Chiropractic now offers Neuro-Infiniti Stress Response Evaluation! Click here to learn more about this new and exciting procedure!
Proudly serving Bonney Lake and the surrounding communities of Buckley and Sumner