Bonney Lake Chiropractor Dr. Alan Ludwig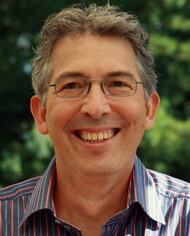 I graduated from Life Chiropractic College in June of 1979 with a Doctor of Chiropractic (DC) Degree. I interned with Dr. David Butters in Seattle and eventually opened a practice in Bonney Lake in 1981.  We recently opened our new location across the street form Lowes in the shopping center where Albertsons used to be.
We continue to live in Bonney Lake and my wife, Jackey and I have been married 41 years. We have three wonderful grown children, actually six when you consider their spouses, and four wonderful grand-kids.
When it comes to my own health I'm not going to tell you that I do all the right things. I should exercise more consistently. I should eat more vegetables.  For the most part I do my best to walk the talk. I am under regular chiropractic care, usually three to four times per month. I take my vitamins and I don't have a need to use prescription drugs. I believe this health style is why I am rarely sick.
This is not just a concept or belief system; it is a way of life that works. Additionally, my wife, children and grandchildren are also under chiropractic care.
Thanks for visiting our site.
Yours in Health,
Alan Ludwig, DC


Member of Washington State Chiropractic Association
Contact your Bonney Lake chiropractor to schedule your appointment.
---
Dr. Alan Ludwig | Chiropractor Bonney Lake | (253) 735-0123