Top Local Chiropractor Serving Bonney Lake Lake for Over 35 Years
Welcome to Ludwig Chiropractic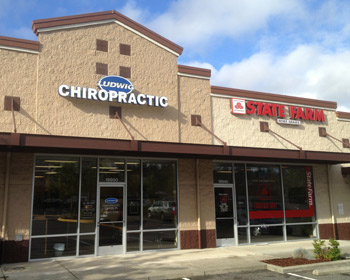 Dr. Alan Ludwig is passionate about helping people out of pain using natural chiropractic techniques for nearly four decades and believes that everyone can benefit from chiropractic care. He uses one of the most gentle techniques in chiropractic known as the Activator Method®, which involves no twisting of the neck,  'popping' or 'cracking'.
Dr. Ludwig helps people of all ages, from newborn babies to seniors. Chiropractic care offers fast, natural relief from chronic pain, back pain, headaches, disc disorders, auto accidents, personal injury cases, and so much more. Call (253) 735-0123 to book a free consultation with Dr. Ludwig and find out how we can help you!
Convenient Chiropractic Care For Your Busy Life
We respect your time. Each of your visits is kept efficient, having laid the groundwork on your initial visits to understand the nature of your problem and how best to help you. You'll also find us approachable and honest, providing health care with integrity and a positive attitude.
We offer same day appointments and online appointment requests for your convenience.
Call (253) 735-0123 to get started today!
BOOK YOUR FREE CONSULTATION NOW
Unsure if chiropractic is right for you? Come in for a free, no-obligation consultation with Dr. Ludwig.
Call us at (253) 735-0123 or book your appointment online now!
Our Convenient Bonney Lake Location
We're located in Bonney Lake Center where the old Albertsons used to be and just across the street from Lowes.
---
Ludwig Chiropractic | Chiropractor in Bonney Lake | (253) 735-0123